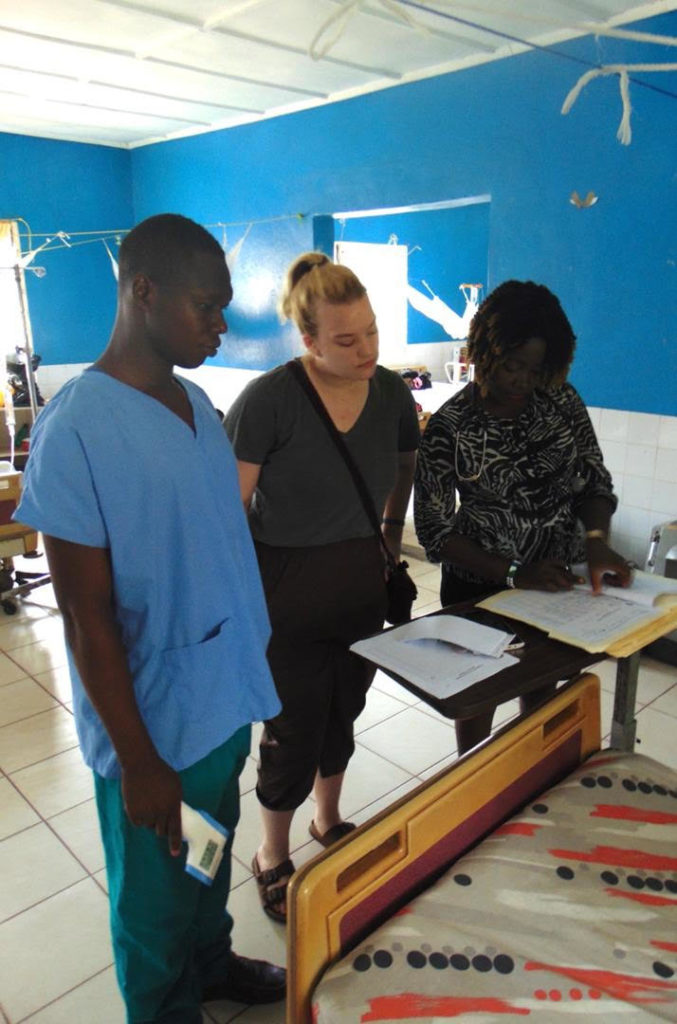 SSLDF was delighted to welcome two students from Alma College, Michigan during the month of May; Eleanor and Rakkshet.
Eleanor is studying Neuroscience in the United States and is considering becoming a doctor in the future. During her first week at Magbenteh Community Hospital, she worked in the administrative departments and shared her thoughts on this experience:
"I was able to learn more about how a hospital can work without the benefits of electrical filing, for example, and the need for each person to really understand their job and do it well in order to keep records and make sure the hospital is running efficiently."
During the rest of her stay Eleanor spent time on the various wards and enjoyed observing and learning from the doctors and nurses. She was particularly impressed by the quality of work carried out by the staff in difficult circumstances: "they always find ways around it and adapt, and do the best with what they have, and they do a good job with that." Finally, Eleanor had the opportunity to observe several operations in the theatre, which she found an invaluable and extremely interesting experience.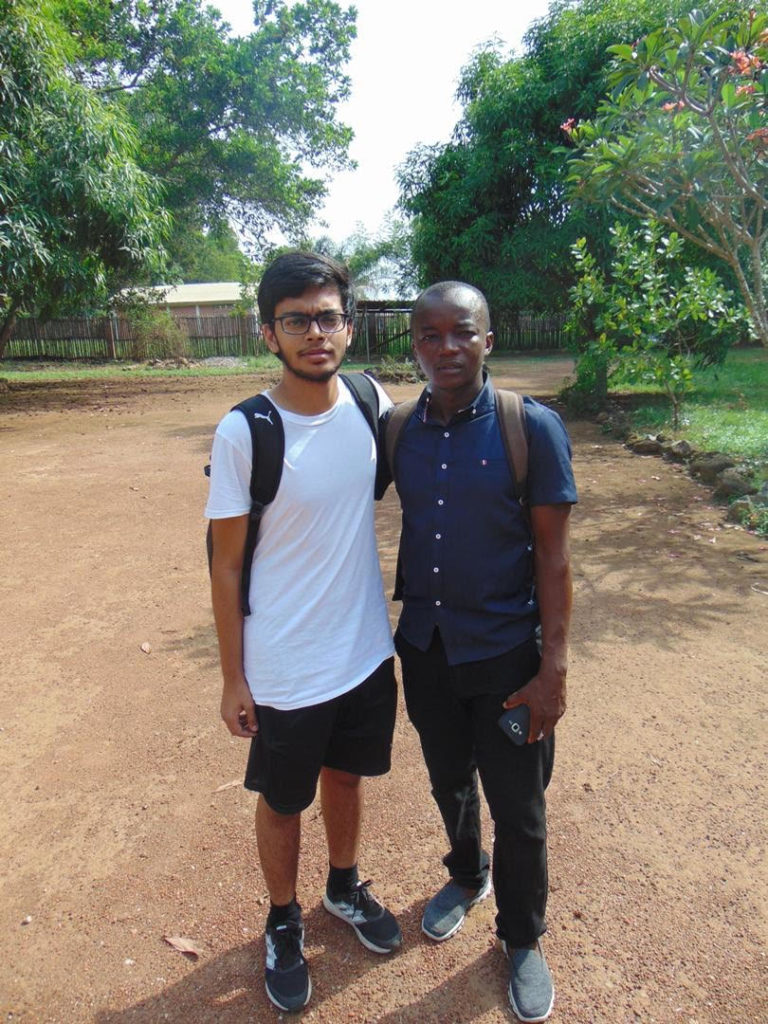 Rakkshet studies Political Science and Economics at Alma College and dreams of one day becoming an international lawyer. He arrived in Makeni interested in gaining some valuable work experience in the hospital, however his primary aim was to carry out a comparative research study. In 2010, another student from the United States visited Makeni to undertake a study on Sierra Leonean feelings towards the civil war, in particular on the Special Court and Charles Taylor. At this time, no judgement had yet been passed on Charles Taylor. However in 2012, he was sentenced to fifty years in prison, so Rakkshet wanted to unravel people's current perceptions towards the war and how they have changed over nine years, as well as their feelings towards Charles Taylor's sentencing.
Musa — a member of staff at the hospital — accompanied Rakkshet into numerous villages surrounding Makeni and acted as his guide and translator during the interviews. Rakkshet gave us a small insight into his findings so far: "If I remember the previous study correctly, only about 50% of people knew about Charles Taylor. But yesterday I created a report of about 100 interviews, and around 92% of people knew about the Special Court and Charles Taylor." Rakkshet also said that the majority of people seem to be "quite happy with the decision that the Special Court took." When he returns home to India, Rakkshet will begin transcribing the many interviews he carried out in Sierra Leone and subsequently start writing his research paper.
When he wasn't carrying out interviews, Rakkshet worked in the administrative departments at Magbenteh Community Hospital and found it particularly interesting to see "how the staff actually work with emergency cases and how quickly they have to work". We were extremely happy to hear him say that he has learnt "quite a few things here!" Rakkshet and Eleanor both spent a significant amount of time helping out in the store at the hospital, and the staff were extremely impressed with their work ethic and thankful for their support.
SSLDF is extremely grateful to Alma College for their continued support for Magbenteh Community Hospital and Magbenteh Community Boarding School, and hopes to receive more volunteers in the near future.