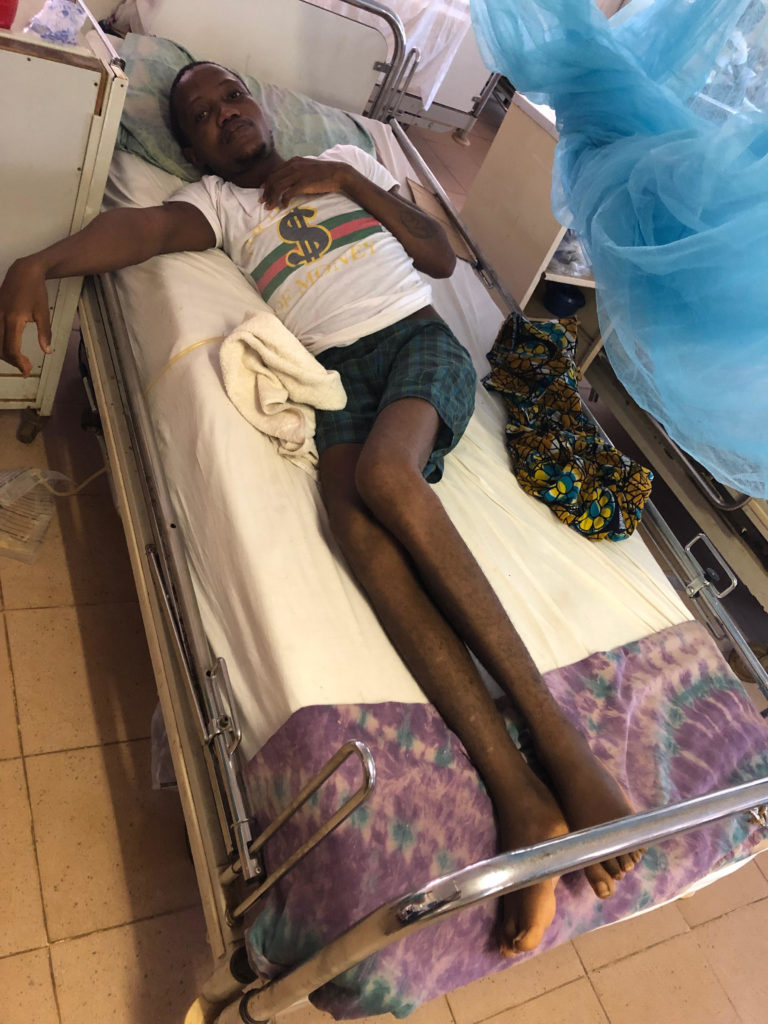 Paraplegia or leg paralysis is a form of paralysis affecting the body below the waist, and is often caused by spinal cord injuries. It affects the brains ability to send and receive signals from below the site of injury therefore stopping the ability to move the feet or feel any sensation.
Surgery to reconnect the nerves and Physical therapy is a must to retain the brain and spinal cord to work around the limitation while strengthening muscles and nerve connections.
A young patient was transferred to our male ward at Magbenteh Community Hospital from Conaught hospital in Freetown. He suffers from paraplegia due a timber log falling on his back while working in Manjuro bushes in Kenema district.
Logging and Timber businesses in Sierra Leone have been shut down last September due to illegal practices in addition to no- safety measurements or law enforcement to protect the workers from dangerous practices.
He is currently treated with basic physiotherapy methods in order to prevent permanent damage to his limbs. A surgery is definitely needed; but since the country lacks skilled doctors in the field of neurology, the patient will possibly have to leave Sierra Leone to a neighbouring country for such a procedure.
In the amidst of a scarce health system, MCH wishes their patient a safe recovery.