Meet Aminatu Bah, she is a nurse at Magbenteh Community Hospitals under-fives clinics. She joined the hospital staff in 2009 as a nursing aid for three years, and received her official nursing certificate with the help of the organization shortly after.
Aminatu expressed her concern for the patient's overall health, and explained that the under-fives clinic is free for children. The treatment is free because the organization has sponsors who will pay for their treatments, but when funding is low it directly impacts the attendance in the clinic.
Although medication can be paid for there is another problem she faces with children and families regarding patients feeding. When patients come to the hospital, they don't know the severity of their child`s sickness and how long they will be admitted to the hospital. Sometimes patients have larger families who can afford to buy and bring food to them, but in many cases its too costly. Here`s what Aminatu had to say,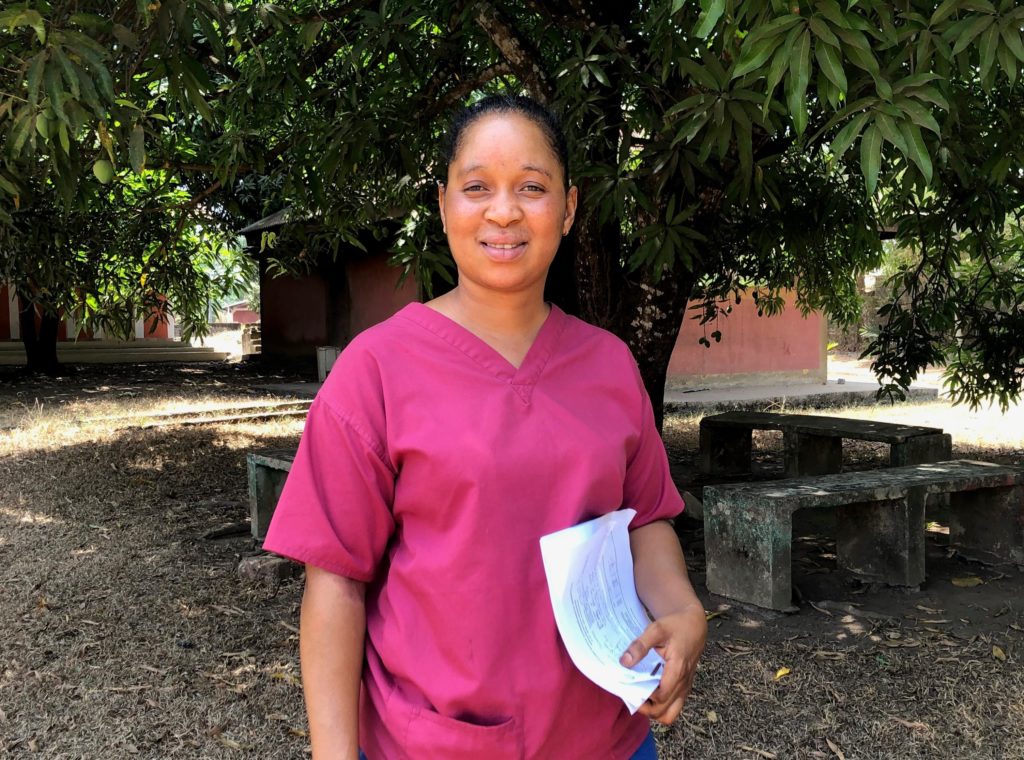 "Here we have most cases of severe pneumonia and malaria, when we have malnutrition cases relatives will leave to go get food but it is challenging. I like working at the hospital with the children because we can help them, and by the grace of god we can make it work."
Aminatu play a vital role in the under-five's clinic making sure patients are well taken care of. The hospital faces many health care challenges but with a determined staff Magbenteh Community Hospital continues to prevail.