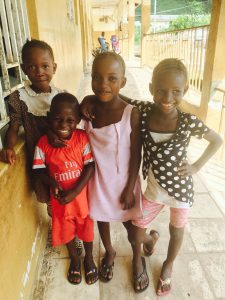 The Swiss-Sierra Leone Development Foundation, with the support of Action Swiss-Sierra Leone, implemented a school sponsorship programme in 1988 for both Primary and Secondary level. The aim of the project was to assist vulnerable families who could not afford to send their children to school. Initially beginning in Masanga the number of children grew quickly in terms of size and locations.
Our Education Officer, Michaella has been coordinating the project since 2009 and has seen the programme grow from strength to strength, with currently 240 students receiving scholarships.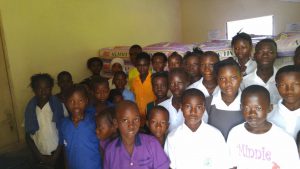 To reduce the transmission of Ebola during the height of the epidemic, the education system in Sierra Leonewas closed down. As part of the recovery process schools nationwide reopened in April 2015, including the recommence of the SSLDF school sponsorship programme.